27-31 August at the Hilton, Chicago
#ISES2023 has great energy, enthusiasm and partnerships! Check out the highlights on social media:
The program can be found on the meeting platform.
If you attended #ISES203, we'd love to hear your opinion. Please complete the post-event survey! Click here for the website (you'll be required to log in or create an account if it's your first time accessing the platform.)
Recognizing that engagement with diverse stakeholders and community leaders is key to effective environmental education, remediation, and decision-making, the 2023 conference theme, Connecting Communities & Science through Addressing Environmental Exposures, will examine the ways in which individuals and organizations can work together to identify the exposures, work to reduce exposures and improve our communities. The 2023 meeting addresses a broad look at new and re-emerging environmental exposures and their causal link to human health and our communities.
ISES IS PROUD OF OUR SUSTAINABILITY EFFORTS! Check out the plans to reduce our carbon footprint and our planned efforts ahead of time.

Registration
Special Events
Community Engaged Initiatives
Poster & Oral Presentation Requirements
About Chicago
Exhibitors & Sponsors
Registration
Check out the program/schedule on the meeting platform.  
Cancellation policies:
If a refund is requested to cancel a registration, a cancellation fee will be assessed per the policies as follows:
Full refund, minus $100 until August 1.
50% refund August 1-25.
No refunds offered after August 25.
Registration is closed for ISES 2023.
Special Events
Community Engaged Initiatives
Poster & Oral Presentation Requirements
About Chicago
Exhibitors & Sponsors
2023 Annual Meeting Co-Chairs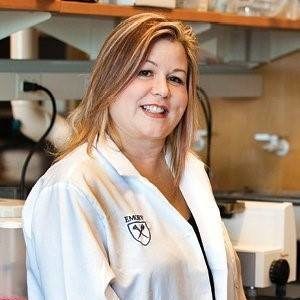 Dana Barr
Dr. Dana Boyd Barr is a Professor of Environmental Health at Emory University's Rollins School of Public Health, Gangarosa Department of Environmental Health. Dr. Barr's research portfolio is broad and ranges from emerging issues such as COVID and health disparities to more traditional environmental studies. Her main research focuses on maternal-child health particularly involving prenatal exposures to environmental chemicals. She is actively studying birth cohorts in Atlanta, Thailand, Peru, Guatemala, India and Rwanda evaluating environmental exposures to chemicals, mitigating exposure pathways, and their relation to child development and disease. More recently, she has begun evaluating SARS-2-CoV seroconversion in these cohorts to determine the onset of COVID infection in these populations. She co-directs Emory's Laboratory for Exposure Assessment and Development in Environmental Research. She has devoted much of her 33-year career to the development of methods for assessing human exposure to a variety of environmental toxicants including current-use pesticides, phthalates, organochlorine chemicals (pesticides and PCBs), phytoestrogens, diethylene glycol, methyl eugenol, vinyl chloride and others. Dr. Barr has authored or coauthored over 350 peer-reviewed publications and book chapters. She is past President of the International Society of Exposure Science (ISES) and the former Editor- in-Chief of its official journal, Journal of Exposure Science and Environmental Epidemiology. She is currently Deputy Editor of the flagship journal Environmental Health Perspectives. As a result of her research, Dr. Barr has received many awards including ISES's Award for Outstanding Investigator, two HHS Secretary's awards for exposure-health investigations involving diethylene glycol and methyl parathion poisoning, the 2004 Federal Scientific Employee of the Year, CDC's Mackel Award for outstanding collaboration among epidemiology and laboratory, and EPA's Silver Medal for outstanding service to environmental health. Most recently, Dr. Barr was recognized by ISES as the 2022 Excellence in Exposure Science annual award. Dr. Barr received her BS in Biology from Brenau University in 1987 and her Ph.D. in Analytical Chemistry from Georgia State University in 1994.
Mary Turyk
Mary Turyk, PhD engages in research and training in environmental epidemiology. Her main area of focus is the impact of contaminant mixtures on cardiometabolic, endocrine and reproductive health. Her primary research program focuses on the health effects of chronic exposure to contaminants through fish consumption, such as methylmercury and polychlorinated biphenyls or PCBs. Recent work in this area explores the complex relationships among fish consumption, contaminant exposures, cardiovascular disease, blood glucose, inflammation, insulin resistance, and endogenous hormones in adults. She has extended this work to translational projects, such as a clinical trial of an intervention to promote healthy fish consumption in Asian American women of reproductive age. She directs the Occupational and Environmental Epidemiology training program for the Illinois Occupational and Environmental Health and Safety Education and Research Center and co-directs the Integrative Health Science Facility Core for the ChicAgo Center for Health and EnvironmenT (CACHET), which provides infrastructure support for environmental health investigators.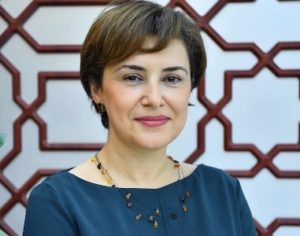 Amina Salamova
Dr. Salamova is an Assistant Professor in the Gangarosa Department of Environmental Health in the Rollins School of Public Health at Emory University. Prior to joining Emory, Dr. Salamova was an Associate Scientist in the O'Neill School of Public and Environmental Affairs at Indiana University Bloomington. Dr. Salamova uses analytical chemistry and novel exposure assessment tools to investigate environmental exposures to harmful chemical contaminants and their effects on human health. She specifically focuses on exposures to a large group of organic contaminants, semi-volatile organic compounds (SVOCs), in vulnerable populations, such as children, older adults, indigenous and rural communities. Dr. Salamova's research interests focus on determining exposure sources of well-known and emerging SVOCs and on developing effective interventions to prevent or reduce these exposures. Her research is funded by the United States National Institutes of Health, Environmental Protection Agency, and Department of Agriculture. Dr. Salamova has published over 50 peer-reviewed publications and presented her research at numerous national and international professional conferences. She received the Joan Daisey Outstanding Young Scientist Award from the International Society of Exposure Science in 2021.
ISES 2023 Annual Event Sponsors