#ISES2023 will be an energetic and innovative meeting to exchange ideas among the most prominent and prestigious professionals in the field of exposure science.
The educational content and presentations are important but so is the social opportunities and networking.
For registration details and deadlines, visit the website.
Check out the special events scheduled alongside the scientific content:
Entertaining Evening in Chicago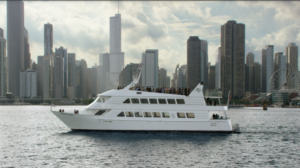 The entertainment options during the ISES Annual Meetings are always memorable!  This year will be no different.  Our TOC has an Architectural Lake Tour planned!  Our ISES guests will be hosted on a yacht boat called the Elite for an evening of beauty and inspiring stories.
Transportation will be provided for our paid guests from the hotel to Chicago's Navy Pier where we will board the vessel.  Once on the yacht, our guests will tour Lake Michigan with amazing views, stories and  informative sightseeing. The tour will include a buffet dinner and drinks and end with a magnificent fireworks display on Lake Michigan!
This experience has limited capacity!  (Pre-registration is required!)
This is the best way to experience Chicago!
Date:  Wednesday, August 30.  The buses will depart the Hilton Chicago at 6:15 PM (CST).
Price:  $200 per person
---

Women's Networking Event
Join your fellow exposure science colleagues for an energizing ISES Women's Networking Event (WNE)!  This vibrant event is a tradition at ISES Annual Meetings!  It will be held at the famous Buddy Guy's Blues Club of Chicago – just  one block west of the Hilton Chicago.  Drinks and light appetizers will be served. We welcome all women and individuals of marginalized gender identities.  (Pre-registration is required.)
Date: Tuesday, August 29, 5:15 PM (CST)
Price: $60 (regular attendees), $30 (SNR, LMIC attendees)
Thank you to Bayer for sponsoring reduced pricing for SNR, LMIC attendees
---

Student, New Researcher Happy Hour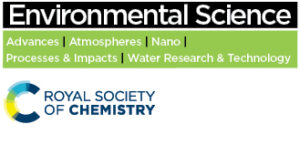 sponsored by Royal Society of Chemistry
This social happy hour is for students and new researchers only.  Please join others to network, share stories and learn more.  Location TBD.
Date:  Tuesday, August 29 at 7:30 PM (CST).
---

Diversity, Equity and Inclusion Gatherings 


sponsored by Emory University
Dates:  Monday, August 28 and Wednesday, August 30 (over lunch)
Price:  Free to interested attendees
The ISES Diversity Committee is hosting  an informal discussion regarding the topics of diversity, equity and inclusion related to the field of exposure science.  This will be a friendly and welcoming environment for anyone interested in joining this discussion.  
Price:  Free for students and new researchers